If you've read my recent post on the No-buy November Challenge, you'll know I'm probably a bit bitter about the fact that I'm on a clothes spending ban right now (it's been a lot harder than I originally thought it would be and I'm surprised at the amount of things I convince myself I need on a regular basis!)
Each time an email drops into my mailbox from one of the many many subscriber lists I wasn't aware I'd signed up to, I automatically delete it. No pondering, no intrigue, just bin it off so I will not be tempted – I'm on the homestretch right now and feeling very proud.
HOWEVER, I want to talk about the ridiculousness that is Black Friday in the U.K. – an American tradition where the shops will flog all their old clobber for a discount after Thanksgiving – a predominantly AMERICAN holiday celebrating the pilgrims coming together with the Native Americans to celebrate the harvest (there are a lot of varying stories that pre-date this tradition in connection with the Church and the settlers from England celebrating the harvest, but the holiday then became a state celebration). Putting my personal opinions on the obvious ridiculousness aside, here are a few reasons why you don't need to splash all your cash in the Black Friday sales;
Research has shown that you can buy the "sale" items at a cheaper price at other times in the year
Nine out of 10 Black Friday products are cheaper at other times of the year, according to separate research by price comparison site idealo.co.uk. It analysed prices of 21,047 products over a 12-month period and found that only laptops were offered at genuine bargain prices.
Moral of the story? Only buy a bloody laptop on Black Friday – there's so much hype around it that it makes people forget about all of the bargains you could have picked up at other points during the year.
If you were planning on buying something and have been looking at prices for a specific product for it to go down in price, then by all means go ahead and buy it! But let's not be wasteful and buy for the sake of buying. We live in such a disposable world and it's sales like this that fuel that shopping mentality. You all know I'm on a mission to buy less shit and more timeless clothing, along with a lot of other people that have recently been touched by the documentary that aired on BBC3 Stacey Dooley Investigates Fashion's Dirty Secrets, so why are we ploughing more money into an industry that doesn't seem to care about the damage it's causing the environment and most importantly, people's lives? Hit them where it hurts – their pocket.
Our high streets are dying a slow death and Black Friday reduces footfall on the day and weekend after
The Springboard group, which tracks shopper numbers at 4,500 locations across the UK, said it expects footfall will drop by 3.7% compared with Black Friday 2017, and by 2.7% over the weekend as a whole.
We all know online is taking over the world, magazines and newspapers have been struggling to keep up with the content churned out online everyday and the high streets can't turn around clothing in the same way as the likes of Boohoo and ASOS. Walking through my town today is like walking through a ghost town in comparison to when I was younger and everything was booming (well as much as it could be for a small town anyway!) – popping into town isn't an all day affair anymore, you can go for a coffee, nip around the charity shops and be done within an hour or two. Small independent shops are struggling to keep up and with the rising costs in rent and business rates, do we really want to throw our money into corporate companies that can afford to keep their companies going? Or do we want to buy our Christmas gifts from a little boutique down the road? I know where I'd rather spend my money.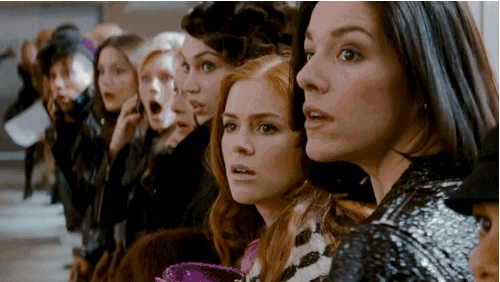 What happened to Boxing Day?
I didn't mind the Boxing Day sales as Christmas remained sacred from the mental shopping frenzy that it's now become (it was simply a shopping frenzy before). The sensible ones would start their shopping in September and buy small amounts in the run up to Christmas and head out the day after with any vouchers they'd been given. The not-so-sensible ones would run around in a last-minute craze, proclaiming that they would start shopping in August next year (they wouldn't) and have to pay full price for items they could have bought cheaper in September.
Whenever I think of Black Friday, all I can envisage is the scenes on the news from around 2014 when the UK first started introducing the random sale day, fights and swarms of people running into Tescos to grab a telly or a Playstation. Can we all be normal and go back to how it used to be?
What do you think of Black Friday? Are you as bitter about it as I am or do you welcome the bargains?
black fridayblack friday salesBlack Friday sales opinionsChristmas salesfashionfashion bloggerfashion salesshopping sales